Our Story
We're Mark and Shaun and we love animals: we love pets, and w
e're passionate about all pets - from fur to feathers, fins to wings and paws to claws, we love 'em all!
Our love of our own furry little family and all the pets we have had over the years, lead us to set up Ford Pets, an online store catering for the health, wellbeing and happiness of pets, so that we could share the products we (and our furry family) love with everyone else.
Since then, we've taken a huge plunge and we've bought ourselves our very own little Aladdins Cave of pet and garden supplies. We took over our little shop on 1st April 2017: formerly called Petsavers, we have updated the look and feel, and brought new products in to the shop.
We try our products with our own furry crew, and we have 2 cats and 2 dogs in our gang at the moment, although we've had all sorts of pets over the years including Hamsters, Mice, Rabbits, Guinea Pigs, Fish (coldwater and tropical) and for a number of years, we even had our own family of chipmunks. We've taken care of pets for friends and family aswell including Gerbils and cage & aviary birds (budgies, finches, quails, canaries, cockatiels etc.).
We love to look at new products, and we talk to customers that come in ot the shop every day about what they're buying, and getting their feedback.
We also see how products stand up to tough tests and harsh critics (we have our very own doggie that loves to test the limits of toys!), how interesting they are to our pets and to test the quality of products that we want to share with our customers.
We've been quiet over the last few months, while we've been getting ourselves settled in our shop, and we're now working on refreshing and updating our website to include all the wonderful pet and garden products we have in the shop.
While we do this - get in touch if you're looking for something in particular and if we don't have it in stock, we're sure to be able to find it for you.
Let's introduce everyone!
We have two dogs, Cocker Spaniels called Hollie and Bruce, along with two cats called Saffy and Sydney. We have shared our home with a range of other pets including Fish (Cold and Tropical), Hamsters, Rabbits, Guinea Pigs, Chipmunks and birds, and regularly host other cats and dogs and other pets.

Saffy (Saff)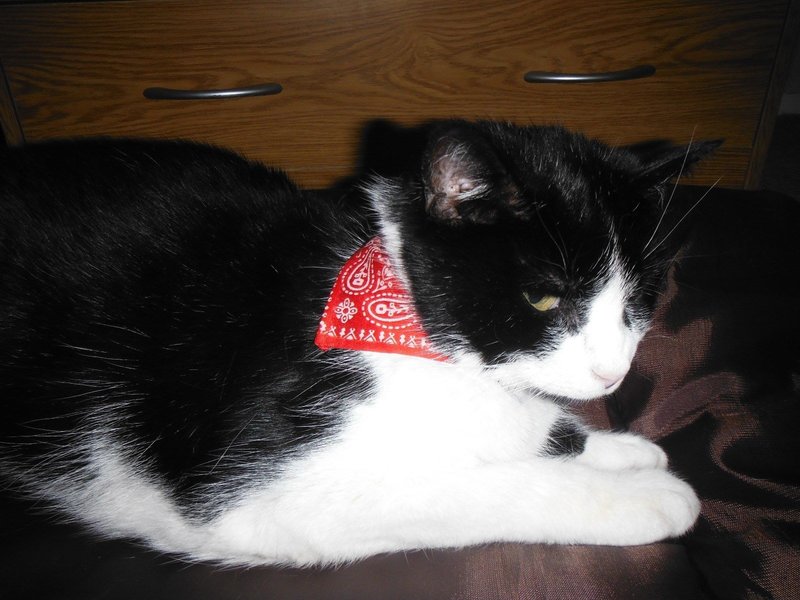 The oldest in our pack is Saffy (nickname Saff). Saff found us when she was just 3-4 months old one cold, early November morning. Saff was curled up in the stairwell of the flats we lived in at the time. As we'd recently homed a little black and white boy kitten, we scooped Saff up and brought her into the warm.

Saff actually had a home already, but was being terrorised by the couple's 2-year old daughter, so they asked us if we'd re-home the poor little thing, which we did without hesitation. That was nearly 14 years ago now, and Saff is now the Don in our household.
She enjoys snoozing all day, and she loves cuddles, she's not too keen on Bruce when he's being mischievous, but then he can push his luck - although she does love giving him a good chase around the garden!
Sydney (Syd)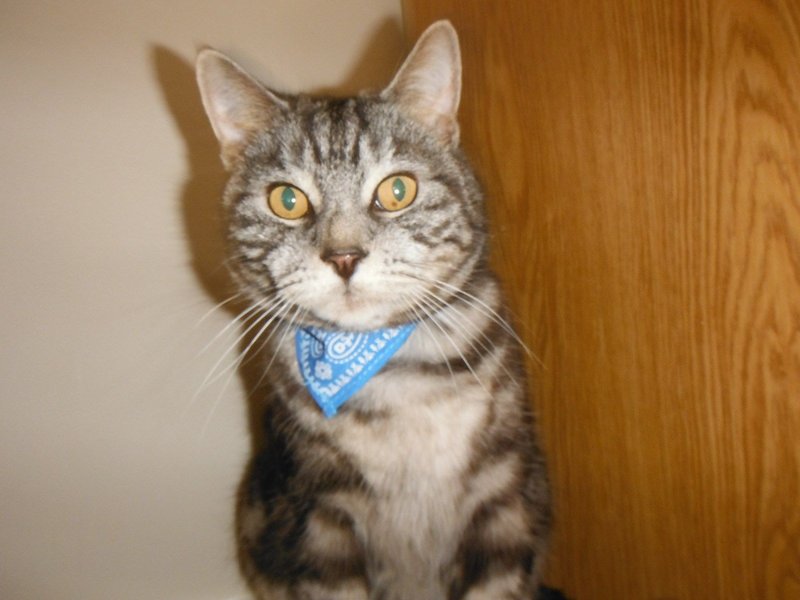 After sadly going from having 4 cats in our home, to just 2, we decided we wanted a new boy kitten in our lives, and went looking for a furry bundle to take home. We found Sydney almost by accident, as he was from a litter that a pet shop owner's cat had just had, and luckily for us, Syd was ready to go to a new home.
He was originally called Boston, and his brother had been called Sydney, but as we'd always wanted to visit Australia, we decided that Sydney would be a much better name for him.

He was so comical in the first few weeks we had him, getting up to all sorts of mischief, and he wasn't liked very much by our other two cats at the time (Eddie and Saff). Saff warmed to him soon after, and they still play sometimes.
Syd is very vocal, and loves making his presence known, particularly when he thinks it's time for food! His favourite toys have to be teasers, and we'll always remember his green fish on a stick that he used to drag around the house, telling everyone about it!
Hollie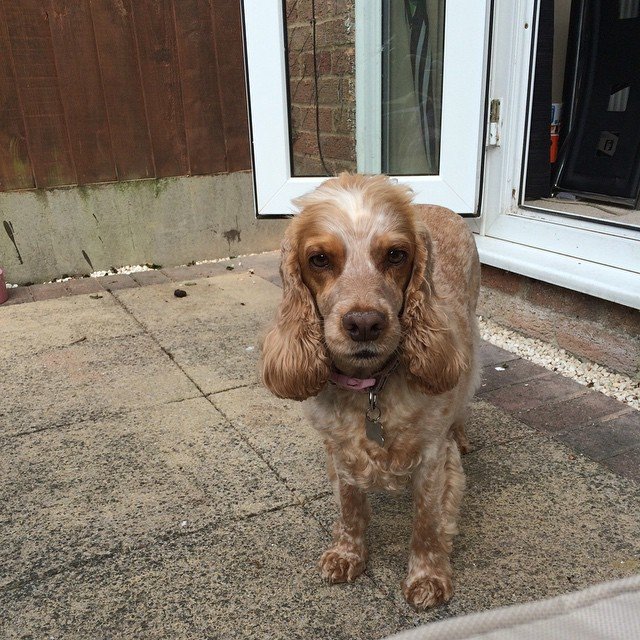 We got Hollie in 2011. Born on 9th December 2010, we found Hollie (KC Name Sprinkle of Snow Holly) through looking at lots of adverts for breeders. We knew we were ready to welcome a puppy into our lives for the first time, and we decided that out of all the types of dog we could chose, that we wanted a Cocker Spaniel.
We went to see Hollie for the first time when she was just 10 days old, a litter of 4, she had a sister and 2 brothers. We then saw her every 2 weeks until she was ready to come home with us in the February.
Within days she was an integral part of our family, we sat up with her when she cried, we worked hard to toilet train her, and gradually she became the perfect little lady she is now.
Hollie loves her soft toys, but she doesn't get to keep them very long as Bruce is so intent on pulling teddys apart, but she also loves a good chew on a doggy antler!
Bruce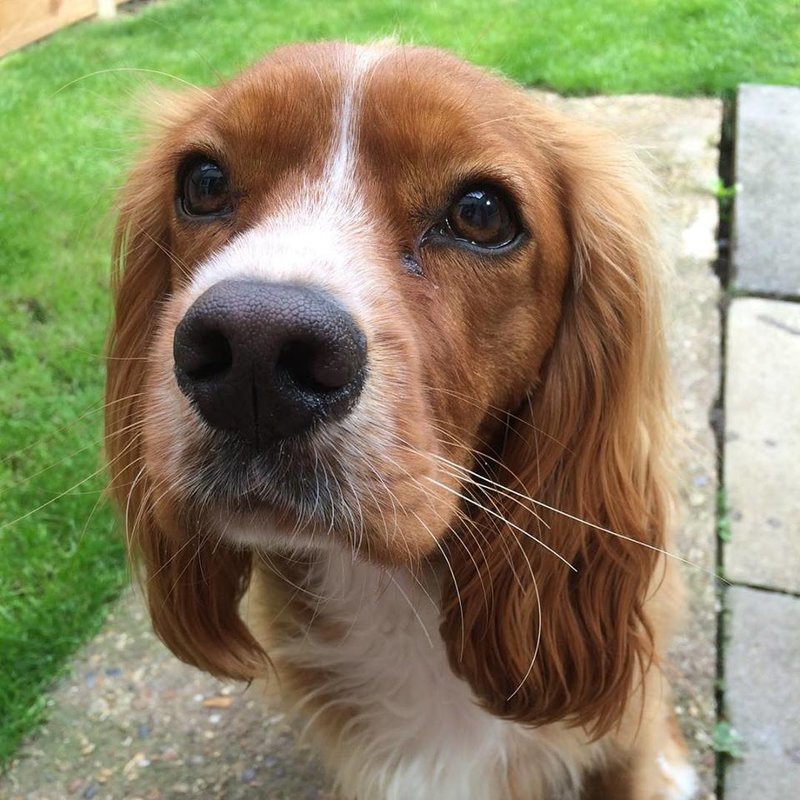 In December 2014, we found a Cocker Spaniel roaming the street in the very early hours of the morning a week before Christmas, and while his owners were found, and he went home, it got us thinking about getting another dog, so we started looking for another Cocker Spaniel, female, around 2 years old as a pal for Hollie. We looked for a few weeks, and then decided that maybe it just wasn't meant to be, so stopped searching.
We then received a message through a friend that she knew someone that was looking to rehome their boy spaniel, so we agreed to go and meet them. To cut a long story short, we came home that evening with a mad little bundle of 5-month old working Cocker called Bruce!
We'd be lying if we said that it was easy, Bruce was so full of energy, and had some big hang-ups about being left alone, and food, but we've worked hard with him in the time he's been with us, and whilst he still has his moments, and loves to chew up soft toys, he's so loving, and his absolute favourite game is playing fetch with a tennis ball, especially when we're using the brilliant ball thrower, so he can run even further to retrieve it!